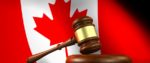 A man has been sentenced after supplying falsified diving medical certificates to a diving company in 2016 in the UK.
Leeds Magistrates' Court heard that Daniel Tennant did not hold a valid medical certificate of fitness to dive.
The Health and Safety Executive (HSE) discovered that in 2016 the defendant was in possession of a . . . → Read More: Diver sentenced for falsified diving medical certificate in the UK.